Recently, TESTEX Swiss Textile Verification Co., Ltd. conducted on-site audit of EN 149 Half-mask Respirator Particle Inhalation Certification Module C2 (internal quality control + random product supervision and random inspection) for Suzhou Xinyi Daya Network Technology Co., LTD.After obtaining the relevant certification, it means that the company's personal protective masks can be sold legally in the Eu.
What kind of certification is required for the export of personal protective masks to the European Union to be circulated in the local market?What is the specific workflow of these certifications?For manufacturers of personal protective masks, it is necessary to understand the following requirements for export to the EU market.
CE mark access system
The CE mark is familiar to most manufacturers of protective equipment.It is understood that the EU CE certification is actually a CE mark access system.The CE mark system is the European Union's regulation of products entering the European Market.Products with the CE mark show that the products comply with eu regulations on safety, health and environmental protection, and can be legally marketed in the eu's 27 member states, the European Free Trade Association (Norway, Switzerland, Iceland, Liechtenstein), as well as the United Kingdom and Turkey.
According to eu regulations, different products adopt different evaluation methods to attach THE CE mark. There are mainly two ways: most products can be affixed with the CE mark if the manufacturer adopts the declaration of self-conformity;Some products that are relatively higher risk may be Notified by a third party authorized by the EU, namely, the Notified Body, for compliance assessment.
Personal protective equipment shall be assessed
A personal protective equipment (PPE) such as a respirator has to be Notified Body for compliance assessment.The PPE is primarily a product designed to protect employees from serious injury or illness resulting from exposure to chemical radiation, electrical, human, mechanical, or hazardous workplace hazards.According to the complexity of the product design and the classification principle of protection levels, the PPE can be divided into three categories: Ⅰ class refers to the low risk of personal protective equipment;Ⅱ class means except Ⅰ, Ⅲ risk of personal protective equipment;Ⅲ class refers to risky personal protective equipment.Masks are high risk coefficient of products, is listed as Ⅲ class.
The EU divides masks into two categories according to their use: medical masks and personal protective masks.Among them, personal protective masks are not medical devices, but must meet the requirements of EU Personal Protective Equipment Regulation EU2016/425 (PPE). CE certification shall be conducted and issued by the authorized bulletin body, corresponding standard is EN 149.
One of two methods of mask certification
According to EU2016/425 (PPE) regulations, protective masks must obtain Module B (type inspection certification) + Module C2 (internal quality control + random inspection of products) or Module D (quality control during production) certificates before they can be legally sold in the EU.In short, Module B + Module C2 or Module B + Module D.
The overall certification process mainly includes five steps: application, verification application, evaluation, issuance of certificates, supervision and inspection.The main tasks of each stage are as follows: First, for the application stage, enterprises provide application forms, technical documents, EN 149 test reports and 50 masks;The second stage is to verify the application, verify documents and samples, and issue payment documents;The third stage is the evaluation stage, in which the agency evaluates the documents and conducts sampling tests on the samples of EN 149 project;The fourth stage is the issuance of certificates: institutions issue Module B certificates, and enterprises sign compliance statements;The fifth stage is supervision and inspection: the institution first carries out on-site audit, conducts sampling mask tests, and then issues Module C2 certificate and supervision report.
From the perspective of time cycle, the time for quality spot check, data evaluation and issuance of Module B certificate is 4~6 weeks.Module C2 certification cycle is about 8 weeks.
The audit method of emergency period
As a modern enterprise specializing in the production of medical devices, eisai products and personal protective products, Suzhou Xinyi Da Times Network Technology Co., Ltd. has three production bases, covering an area of more than 10,000 square meters, 300,000 square meters of clean rooms, 4,000 square meters of clean rooms of 100,000 square meters.The company is equipped with 30 of the most advanced KN95 mask production lines in China, producing 3 million KN95 masks per day.
Due to the outbreak, the audit adopted the method of remote video participation by European auditors + on-site visits by local auditors and joint final summary meeting.
TESTEX Swiss Textile Certification Co., Ltd. said that the main purpose of on-site audit is to perform Module C2 on-site audit in accordance with CE certification requirements. It is hoped that through face-to-face communication, licensees can further understand EN149 standard and guide enterprises to use certificates and marks correctly.This on-site audit includes factory audit and product sampling. The audit focuses on consistency inspection, focusing on the consistency of certified products through inspection of procurement, production, inspection, logo use, packaging and sales.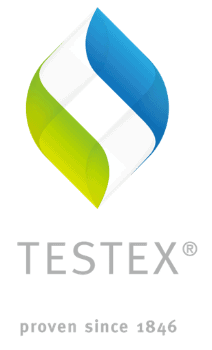 Established in 1846, TESTEX Swiss Textile Testing Co., Ltd. is a world-renowned professional testing and certification organization for textiles with a long history.Austrian OETI institute is TESTEX Swiss textile testing co., LTD., wholly owned in 2013 acquisition of subsidiaries, was founded in 1967, is the earliest engaged in the carpet, the eu notified body number is 0534, at present can carry out some PPE Ⅱ classes and class Ⅲ standard certification.Its authentication mode for EN 149 standard is to issue Module B certificate first, and then conduct on-site audit and sampling to issue Module C2 certificate.